There's always a fantastical or weird element to my writing, sometimes a bit too sinister for my own liking! I often start my stories in the real world, but they always move to somewhere else, either an unreal place or a context where unreal things happen. Where does this come from? One thing is certain; I know I've been inspired by the books I read in my early and teen years. Here's a list of the 5 books that I think helped to nurture my speculative side.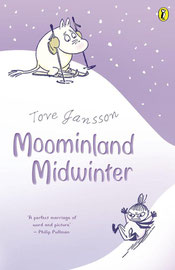 1. The Moomin Series (Tove Jansson)
As a child, I loved the Moomin stories, full of the escapades of Moomintroll and his love for the Snork Maiden. I was totally enchanted by Moominland, a place full of people and animals plucked from Jansson's imagination. Jansson's own black and white illustrations add to the humour of the stories and visually capture the personalities of each character. In recent years, I received new copies of the Moomin stories for birthdays and Christmas. Reading them 50 years later is a different experience, and the subtleties of Jansson's writing convey a different message, but the main thing I like about the Moomins is although they inhabit an imaginary world, their stories resonate in ours, while being a lot of fun to read too.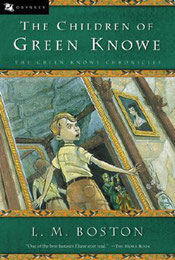 2. The Children of Green Knowe (Lucy Boston)
In the opening scene of 'The Children of Green Knowe', seven-year-old Tolly has to travel through flood water by boat, in the dark, lantern-lit, to get to his new home, and this forms the beginning of a children's story with a Gothic feel that is deliciously dark and creepy. As Tolly settles in, his grandmother tells him stories about his new playmates, Toby, Alexander and Linnet, but as he explores the rambling old house and gardens, he discovers that the three children are actually dead, and have been for a very long time. I love and can connect with so many aspects of this book; the flood water at the beginning, the descriptions of Tolly's interactions with his ghostly friends and the kind, stable presence of his grandmother.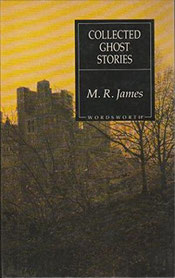 3. The ghost stories of M. R. James
In my early teens, I remember staying up late to watch 'Lost Hearts' and 'A Warning to the Curious', which were part of the BBC's Ghost Story for Christmas series. This inspired me to seek out the original stories. M. R. James was an academic who wrote as a hobby, but nevertheless he was a prolific author of ghost stories in the classical tradition, but he also has a completely individual style, a certain way of not just frightening the reader, but making them feel unsettled and uncomfortable in a simple way that isn't easy to explain. He's a master of suspense and the supernatural.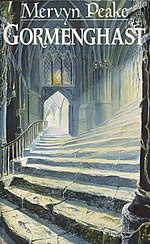 4. Gormenghast (Mervyn Peake)   
Ralph Bakshi's animated version of 'The Lord of the Rings' was released in 1978, just before I finished school. Suddenly everyone was racing through and then passing on the school library's copy of the trilogy, until someone said "Have you read 'Gormenghast?'", the reason being that it was also a trilogy. I'd never heard of Mervyn Peake or 'Gormenghast', and this recommendation gave nothing away about the dark drama of this sinister story. 'Gormenghast' is a castle which belongs to the Groan family. It's so big that no-one knows the whole expanse of its layout. Whole streets and communities exist on its various floors. However, the main drive of the story is not the castle, but the dark mix of characters who inhabit it, and how their motives and actions affect the Groan family, who are surrounded by an entourage of staff and advisors with names worthy of Dickens, but with a more uncomfortable edge to them. The story begins when Titus, the 77th Lord Groan, is born. As the kitchen boy, Steerpike, plans his rise to grander things, young Titus sees his family declining in the wake of Steerpike's ambitions and must make decisions about his own future and survival. With an amazing attention to detail, 'Gormenghast' is one of my favourite books, and certainly one of the darkest!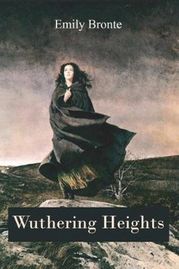 5. Wuthering Heights (Emily Bronte)
I saved the best til last! 'Wuthering Heights' is my favourite book and always will be. Considering Emily Bronte led a fairly sheltered, rural life and died at such a young age, she really understood actions, consequences and emotions and how to express them on the page. The story of the doomed love between Cathy and Heathcliff explores the universal themes of love, power, ambition and revenge, and by adding a supernatural element, Bronte created one of the most famous moments in literature, when the ghost child Cathy terrifies Heathcliff's visitor and tries to get into the window at Wuthering Heights. I have read this story countless times. Bronte's combination of narrative structure, bleak location and emotionally-charged plot has surely been an inspiration to many authors who have come along after her.         
This is my pick of the books which affected and inspired me, and which pushed me in the direction of  speculative fiction when I began to write myself. How about you? Do you write speculative fiction? And  which books do you think have inspired you on your path? I'd love to hear!