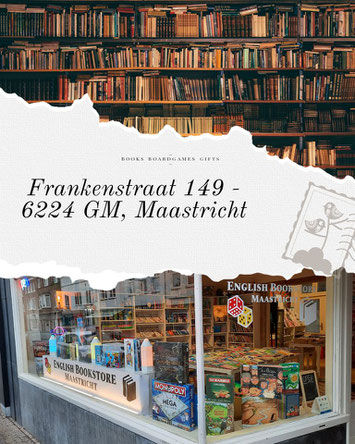 Walk away from the centre of Maastricht and through the Central Station, and you'll find yourself in a quieter area of the city. Here, on Frankenstraat, you'll find a hidden gem - the only bookstore in Maastricht which is dedicated solely to English-language books.
The bookstore has been open for just over a year and is making a mark as part of the local community. I asked its owner, Shakib, about the background to opening the store, what it currently offers and his plans for its future.        
Do you have a background in publishing or book-selling?
Not at all.
Why did you decide to open an English-language bookstore?
We lived for a few years in the US and our kids went every weekend to the library there. Libraries in America are great; open seven days a week, giant spaces with a lot of activities and great places for the entire community. Children do their homework there, senior citizens read their newspapers and magazines there, language or yoga courses happen and so on. When we moved back to Europe we really missed all that, plus our kids only speak English. In Maastricht, it was impossible to find a good variety of books for them so we basically started the project for them and their friends. We had no commercial intentions.
When did the bookstore open?
In November 2020
Why did you decide to base the store in Maastricht?
Because the United World College is there, which our kids attend.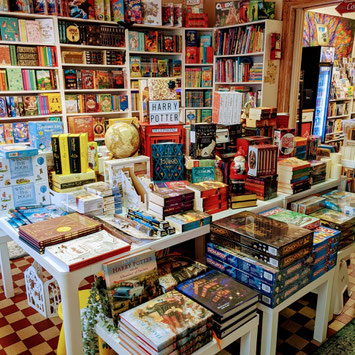 What type(s) of readers to you cater for e.g. primarily children, the wider reading audience or specialist topics, genres or authors?
Nowadays, all groups. The shop space is very limited, therefore we try to have a frequent changeover and have a combination of used and new books, usually 2-3 copies of each to use the space efficiently.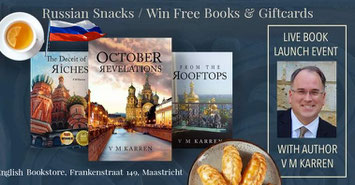 Do you hold specific events?
We try to have an event once every two months.
How do you support local authors?
We add their books to our shelves and pass on every penny of sales directly to them.
How do you see the place and role of the bookstore in the local community?
People like and appreciate the store and we appreciate their support. Dutch people and the international community are very open-minded, educated and nice. We never regretted doing the project even when lockdown measures were in place.
What is your vision for the bookstore?
Having more events, more books, more friends. The bookstore belongs to everyone - to the entire community - and as I mentioned, it's not a business we have to live off. It has to be sustainable, but every penny that is left over after paying rent and overhead costs is spent on adding more books. If, one day, the profit is greater, we might consider increasing the space,  so every penny you spend will be given back to the community.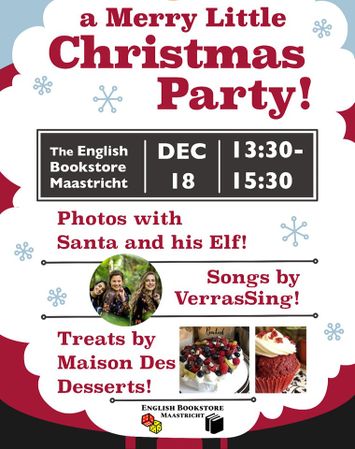 Find more about the English Bookstore at: 
https://www.bookstoremaastricht.com/
and if you're looking for a literary Christmas gift or you just want to have a browse, why not pop along to the bookstore's Christmas Party, this Saturday at 13.30. The more the merrier!