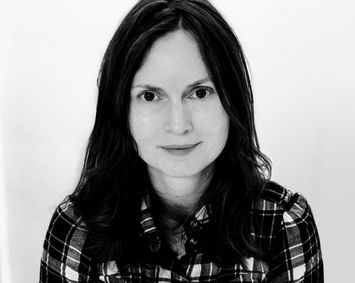 I'm excited to interview Lynne Jorritsma, a British author who lives in Maastricht, in the Netherlands. I first met Lynne at an event at the English Bookstore Maastricht in 2021 and we are now both members of the Maastricht Writers Workshop.  Lynne's 'Froggy Cat' series for children was  inspired by her own creative bedtime stories for her children, as she explains here.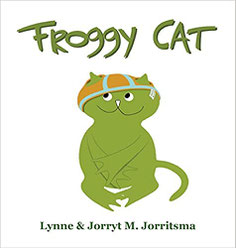 Who/What inspired you to begin writing?
I always loved to write as a child, and particularly enjoyed writing poems at school. However, only after having our first child did I rediscover my love of storytelling and rhyme. This was mainly due to the fact that our little one could not fall asleep at night, and so I lay next to him making up stories out of my head, which he loved. My husband overheard them and suggested I write them down. So that's what I did, and 'Froggy Cat' was born.
Which authors do you admire?
My world is very much one of children's literature, so I love authors for little ones, such as Dick Bruna, Julia Donaldson and Arnold Lobel, who wrote the 'Frog and Toad' books. David Walliams and Roald Dahl are also big favourites of mine.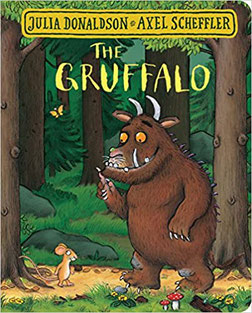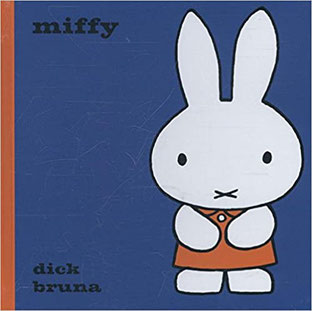 Have you been influenced by any particular books you've read?
It's hard to name specific books, since I have read so many that are creative and fun – also by the authors mentioned above. They all really inspire me. Our children make up books that are also creative and very different from anything else. I think they will definitely be influencing future books that we create.
How many books have you written?
Around 4 over the past few years since our oldest son (now 11) was 2. The first one of these was published in 2020, which is 'Froggy Cat'. We also just released the Dutch edition - 'Kikker Kat' - which we're really happy with . The sequel 'Froggy Cat in Space' should be released by the end of this year!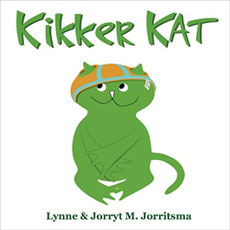 What inspired you to write your books?
Our children, at every step of the way.
Do you explore other formats e.g. poetry, short stories, graphic novels?
My husband, Jorryt, and I created the 'Froggy Cat Colouring & Spot the Difference' book, which is something different and fun to do. In the future I would potentially like to explore short stories or novels for older children.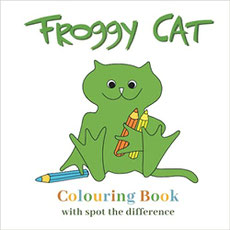 Why did you and Jorryt decide to collaborate together?
When we first started talking about the idea of publishing 'Froggy Cat', he drew a picture of Froggy Cat and it was just as I imagined it would be, so I did not need to look any further for my illustrator! His background in automotive design makes his illustrations different from the typical ones you find in children's picture books. They're very fresh and original.
Why did you decide to self-publish?
Our first book was ready and we wanted to share it with the world. By publishing your own work in this way, you can move fast while having full control over the process.
What are you working on at the moment?
The final touches to 'Froggy Cat in Space' before it's launch at the end of this year, which is very exciting!
What are your future writing plans?
I have some ideas already for future books, including the release of some of the stories I previously wrote. However, the illustrations take the most time. In children's picture books, each picture is often a work of art itself, which of course influences publishing timelines and definitely keeps Jorryt busy!
What do you enjoy most about writing?
The creative process of telling a story influenced by so many things in our own lives. Each story is made up of many experiences that have led to its creation.
Do you have any particular writing habits or routines?
Not really. I like to write when I have quiet time such as on holiday or when the children are sleeping. Sport helps keep my head clear for the creative process.
Do you have any tips for new writers?
The most important thing is to enjoy what you do. Writing should be fun in order to put your best story down on paper. Make sure you have undisturbed time in order to create. Ensure you save this time in your agenda and don't give up. It takes time to write a book, but if you persevere, you will get there.
*
'Froggy Cat', 'Froggy Cat Colouring Book' & 'Kikker Kat' are all available at online stores, and at local bookstores and libraries. You can contact Lynne at info@froggycat.co.uk, and follow Froggy Cat at this social media:
https://www.facebook.com/froggycat.official
https://www.instagram.com/froggycat.official/