Water plays an important role in our everyday lives. It's vital to our well-being and survival, as well as an endless source of relaxation and leisure, but what is it about water that inspires so much creativity? Writers, artists, photographers and film-makers are drawn to the imagery of water. What's more, it's often the darker side of water which draws us to it as a creative context, where it can be a symbol for sinister ideas. Just look at all the crime fiction and films that use water as a key element of their storylines.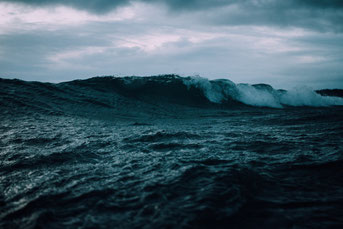 photo courtesy of Tim Marshall @ Unsplash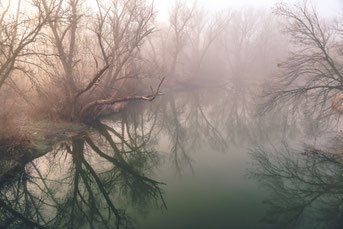 photo courtesy of Brendan Church @ Unsplash
The Ebb and Flow
Water moves in a process of ebb and flow. It stops and starts, just as our need to create and share stories can come and go, stop and start or stagnate and release. There is a parallel between the flow of water and the flow of words. Whether it's the still, hidden waters of stagnant lakes and ponds, the bubbling conversation of rivers and streams or the enormous depths of the ocean, water has the capacity to be secretive, hidden and mysterious. When we 'dive into' fiction with a watery theme, as readers or writers, it's as if we're diving into a place which represents our emotional connections. This makes it a perfect vehicle for speculative fiction.
*
Elements of Water in My Own Writing
Recently I've been working on a new short story collection, in which the connection with water is clear; the main character of each story is able to breathe underwater. The locations of the stories are varied: the open sea, a high cliff, a lighthouse, a lake, a park fountain and a man-made urban oasis. The challenge is to make each individual story interesting and stand-alone, while keeping to the collection's common thread, and what makes the challenge doubly interesting is the water locations, because I find water fascinating and it has inspired some of my previous writing.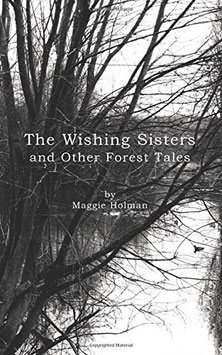 'The Wishing Sisters' (2012)
In my first short story collection, all the stories are inspired by the Forest of Dean, in Gloucestershire. The main character in the eponymous first story has a recurring dream about falling into Cannop Pond. In the second story, 'Protect and Serve', a deer culler accidentally falls into the (fictional) Deer Pond, which sets off a series of strange and tragic events. In both of these stories, water is the catalyst that sets things in motion and drives the plot forward. 
'The Knocking' (2017)
This ghost story novella was inspired by the Great Flood of 1607. A set of weather events combined with the usual spring tides, to cause an enormous flood across the coastlines of south Wales and the south west of England. A huge wave travelled up the river Severn, destroying everything in its path and killing hundreds of people, at a time when most people couldn't swim. When it happened, people thought God was punishing them. Today, with the benefit of scientific research, scientists believe the event was actually a tsunami, caused by an earthquake in the Atlantic Ocean. 'The Knocking' uses the Great Flood event to tell a ghost story set in the present, in which the two time periods entwine and water is the connection.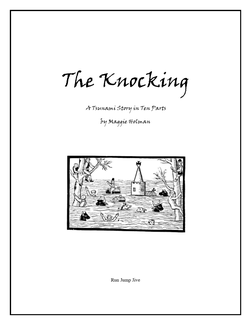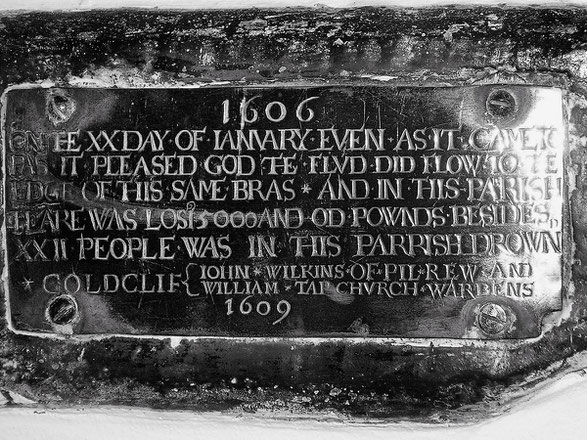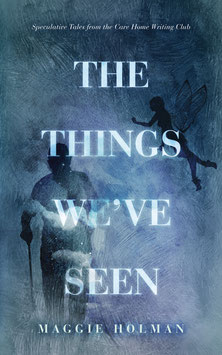 'The Things We've Seen' (2021)
'The Things We've Seen' is a 'set of stories within a story', supposedly written by a group of elderly writers who produce their stories at a care home writing club. The interaction and conversation in the final story, 'Making Plans', takes place completely in the bathroom of an empty apartment. As well as being a stand-alone story, 'Making Plans' is also the final story at the fictional reading event, and this is because it is this story which takes the overall plot of the book into a darker emotional place.      
My Recommended Water-Themed Reads:
I'm also drawn, as a reader, to stories which are focussed around water. Here are six of my favourite novels in which water is a key element of the story.
'The River of Green Knowe' (Lucy M Boston)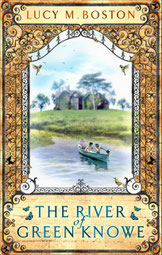 One of my favourite books as a child was 'The Children of Green Knowe'. It was one of the first books which introduced me to the idea that there was an interesting world outside of reality, filled with supernatural and fantastical possibilities, and it inspired my love of all types of speculative fiction. 'The River of Green Knowe' is part three in Lucy Boston's series. Unlike the other Green Knowe stories, which focus on the eponymous house, the main characters of this story - three children called Ping, Ida and Oskar – have their experiences and encounters on the river. As they travel and explore by canoe, they meet flying horses, observe a moon ceremony and have a conversation with a giant. This is a lovely gentle story which I 've read again and again, long after I left my childhood behind.           
'Drowning Ruth' (Christina Schwarz)
Filled with family secrets and the tension between two sisters, Amanda and Mathilda, 'Drowning Ruth' is a strange, psychological thriller set in rural Wisconsin. When Mathilda marries Carl, and they make their home on an island in the middle of a large lake, resentful Amanda leaves home to go to nursing school. When she returns again, secretly pregnant, Carl has joined the army and she and Mathilda live together on the island. When the baby is born, the sisters agree to lie about its origins, and that Mathilda will raise the baby with her own daughter, Ruth. When Amanda changes her mind, decides to leave and sets off across the frozen lake ice, a tragic chain of events begins, and the story unfolds around the gradual telling of what really happened on that freezing winter night.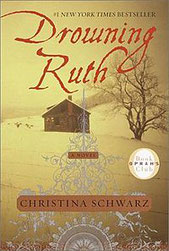 'The River' (Tricia Wastvedt)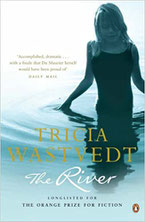 'The River' is set in the English village of Cameldip. For me, 'The River' is not a ghost story. Rather, it's a story with ghosts in it. In the opening chapter, set in 1950s Cameldip, a young brother and sister, Catherine and Jack, drown after taking to the water in an unsafe boat. Thirty years later, pregnant Anna discovers Cameldip after sticking a pin in a map and travels there, where she  starts to live with Isabel, the mother of the two dead children. While there, Anna gives birth to her son and settles into her new life, but she soon learns that over the years, everyone in the village has been affected in some way by Cameldip's tragic loss. The tension between people unfolds in a story structure which moves backwards and forwards in time, while the river is ever present, weaving its way through the events. A truly beautiful story.      
'Light' (Margaret Elphinstone)
'Light' is a fascinating story set in the 1830s on the fictional island of Ellan Bride, which is situated in the Irish Sea, just off the Isle of Man. Archie Buchanan goes to the island to make plans for a new Stevenson light to replace the existing lighthouse. When he arrives, he discovers two sisters-in-law, Lucy and Diya, and their three children. Lucy continues to tend the light after Diya's lighthouse-keeper husband was washed away in a storm. Archie is intrigued by the family's island existence and the children's almost feral life, but he has other things on his mind. He's been invited to join a scientific expedition aboard HMS Beagle, and he hopes to follow his interest in the natural world while on Ellan Bride. However, he soons learns that this unusual family have some stiff resistance both to the new lighthouse plans and his scientific interests, and tensions between them rise as he tries to complete both.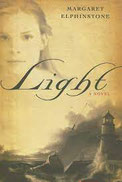 'A Gathering Light' (Jennifer Donnelly)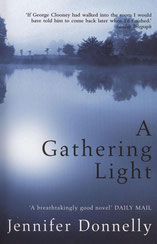 Set in 1906, against the backdrop of Big Moose Lake, in New York state, 'A Gathering Light' tells the story of Mattie, who, as the oldest child, helps her father to take care of the home and her younger siblings after her mother's death, but she has a dilemma. Should she continue in this role, knowing her family need her, or decide to leave so she can study? Mattie works a summer job at the Glenmore Hotel, where a guest gives her a collection of letters and asks her to burn them. Mattie doesn't do as she asks, and her life is further complicated when the lady's body is found in the lake the next day. I loved this story, part mystery and part coming-of age, which is based on the real-life murder of Grace Brown.   
'The Lace Reader' (Brunonia Barry)
'The Lace Reader' is set in Salem, Massachusetts, and tells the story of Towner Whitney, one of a family of psychic lace-readers. The sea and the Massachusetts coastline play a large part in the story. Towner tries to uncover the mystery surrounding the recent disappearance of her Great Aunt Eva, while she also deals with the emotional trauma she carries after her sister died by drowning. In a story which has both psychological and psychic elements, Towner's past constantly emerges to interfere with her life in the present as she becomes more and more challenged and confused by events around her. I totally enjoyed this story and did not anticipate the ending at all, which makes the story come full circle and, for me, ends with a beautiful water-based message.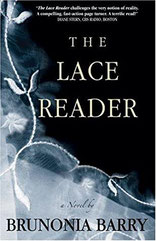 I hope you enjoyed reading this post. Do you read stories that are based on water? Perhaps you could share them here.
'The Wishing Sisters', 'The Knocking' and 'The Things We've Seen' are available at online bookstores as paperbacks and ebooks. You can find out more about them at the 'Books' page of this website bit/ly/3yKcLqf 
If you are a teacher, you can find resources based on two of the stories from 'The Wishing Sisters' at Teachers Pay Teachers bit.ly/2xXJ6tc  and bit.ly/2zLHWTo. They are also available at the TES Resources site bit.ly/2GkE5zu and bit.ly/2y5LZYC. 
A literacy resource pack based on 'The Knocking' is available at bit.ly/2ND5AoE and bit.ly/2EpOZW2.
Thank you, Maggie