When I first moved to Amsterdam, I joined a local writing group at the English Bookstore, where I was fortunate to meet and work with American author David Swatling. David is a long-time resident of Amsterdam but regularly returns to the United States, and his new novel Corpus Calvin was partly inspired by local ghost stories about a haunted New England inn. The book will be available on 15th November, so it seems like a good time to ask David about his writing background, inspiration and plans.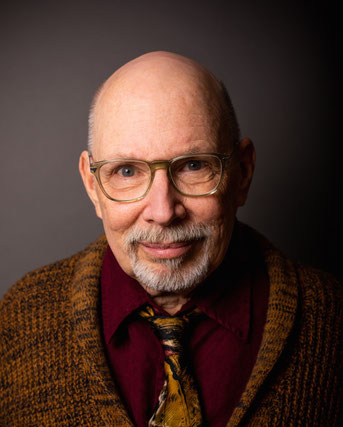 Who/What inspired you to begin writing?
My mom says I always had my nose in a book as a child, which naturally led me to begin storytelling at an early age – whether staging Nativity plays in our basement or improvising elaborate puppet shows for charity fairs. I studied theatre at university, where I learned about dramatic structure and character development, as well as the importance of themes and subtext. All this was invaluable years later when I began to write and produce feature programs for Radio Netherlands. During that period, I got to interview many fantastic authors, and those inspiring conversations were like personal writing master classes. In the late 90s, I joined an Amsterdam writing group to explore my own creative writing and ten years later, when I retired from radio work, I was able to devote all my time to writing my first novel.   
(From left to right: John Irving, P D James & David Sedaris)
Which authors do you admire?
So many authors! Being such an avid reader my whole life, it's almost impossible to know where to start. I'll narrow the field by mentioning some I've been fortunate to meet and talk with: John Irving, Michael Cunningham, PD James, Edmund White, Dorothy Allison, Dale Peck, Andrew Solomon and David Sedaris, to name a few; also, two writers who are no longer with us: historian David McCullough and filmmaker Derek Jarman.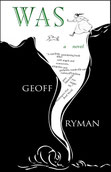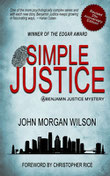 Have you been influenced by any particular books you've read?
I could write an essay on this topic but I'll stick to two crucial books. Was by Geoff Ryman is my absolute favorite novel, combining three individual stories, historical and contemporary, with elements of fantasy, all connected in some way to The Wizard of Oz. I was inspired by both the daring narrative structure and vivid imagination that the author brought to the page. The other novel of great influence is Simple Justice by John Morgan Wilson. This gritty example of crime fiction, with a morally ambiguous gay protagonist, won an Edgar Award for Best First Novel and convinced me there might be readers for the kind of story I was just beginning to develop.     
How many books have you written?
I've written two novels: Calvin's Head (2014) and Corpus Calvin (2022) – both of which fall into the category of psychological suspense.
What inspired you to write these books?
In both cases I was inspired by real events in locations where I set the books. For Calvin's Head, it was my summer of homelessness in Amsterdam when my dog Calvin and I stumbled across a grisly crime scene in Vondelpark. It didn't take many "what if?" scenarios to get the literary ball rolling. I thought I'd written a stand-alone novel but early readers had other ideas. "What happens next?" they asked. By that time I was spending summers in New England at an old college friend's inn, built in the mid-nineteenth century and which the locals say is haunted. That's all the inspiration I needed to start a sequel.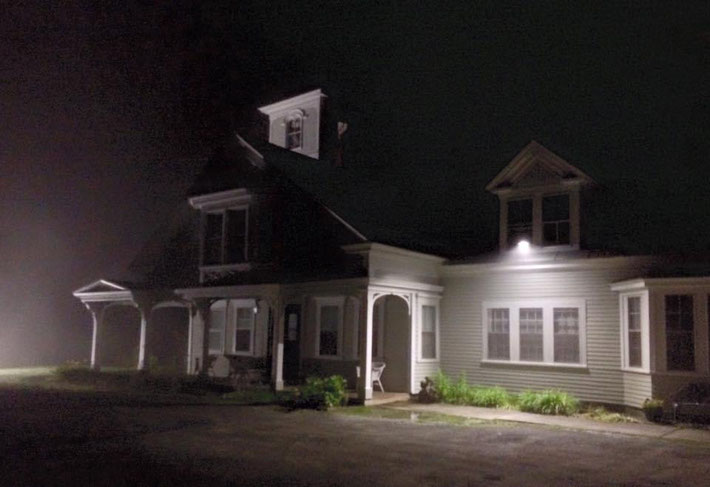 The haunted inn which inspired 'Corpus Calvin' 
Do you explore other formats e.g. poetry, short stories, graphic novels?
I've dabbled a bit in other creative forms but not lately. I did have a short story published in Chase the Moon: The Magazine of Misfit Stories. It's called Poets' Walk and can be found on my website. More often, I've continued to write non-fiction work, like author interviews for online publications such as The Big Thrill and blog pieces for other websites, including my own. 
What are you working on at the moment?
At this moment I'm preparing for the November launch of Corpus Calvin. That means interviews to arrange, an event at the inn where it all started, and a website seriously in need of updating.
What are your future writing plans?
I'm developing an idea for a new novel, combining my background in theatre and the discovery of how much I enjoyed writing the historical chapters in the last book. I have a charming main character with a taste for mischief, a scenic location and an exciting time period – the Roaring 20s. Not much yet in the plot department but I'm not an outliner so I'll trust my instincts. 
What do you enjoy most about writing?
Author EL Doctorow said, "Writing is like driving at night in the fog. You can only see as far as your headlights, but you can make the whole trip that way." That's much the way I approach writing a story. I like the surprises that wait around the next turn in the road. I also enjoy total immersion into the mind of characters, seeing and reacting to the world around them. It's why most of my writing is either in first person or very close third person. Maybe due to my acting background, it's easy for me to become the characters, to feel their emotions, their highs and their lows. When writing this way, my immediate surroundings fade, the troubles of the world disappear, and I lose all track of time. I'm living completely in my imagination. That's the ideal, anyway.    
Do you have any particular writing habits or routines?
I'm not big on writing routines, especially the ubiquitous advice "write every day." I've done it for periods of time and understand full well why it can be helpful for many writers. But I prefer a random approach to creative writing. I usually write on my laptop but sometimes I pick up a pen and write on a yellow legal pad. I don't outline a story as part of my process but sometimes I do see where a story is heading – even if not how it's going to get there. I like to write in different locations, which is good since I travel a lot. I rarely write with music playing. And I don't do revisions until I get to the end of a first draft, although my contrarian nature might even decide to try that sometime.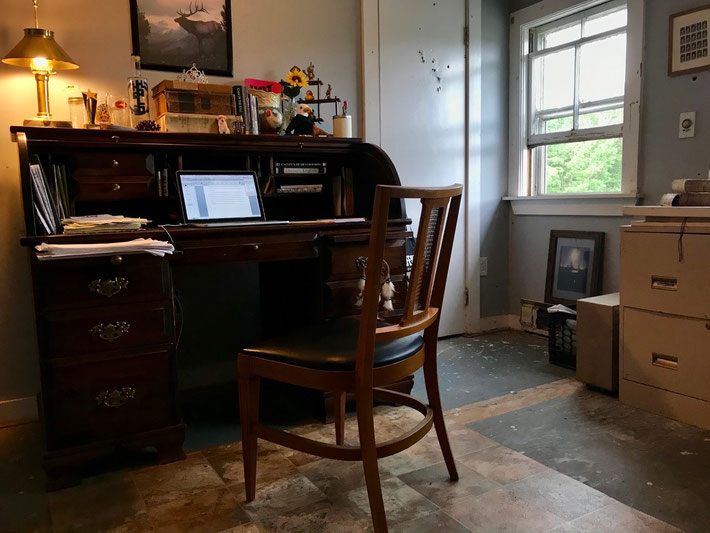 David's writing space at the haunted inn
Do you have any tips for new writers?
Read! Read! Read! 
Calvin's Head & Corpus Calvin are published by Bold Strokes Books – www.boldstrokesbooks.com
Copies can be ordered via Amazon, Bol and other online outlets. In the Netherlands, copies can be ordered via the American Book Centre - www.abc.nl.
Find David @ his social media:
Website: https://davidswatling.com
Facebook: David Swatling Writer
Twitter: @davidswatling