As an author of paranormal and speculative fiction, October is my favourtite month. It's not only because it leads up to Halloween and the Day of the Dead. It's also the time of year when the landscape changes to reflect supernatural moods and becomes a creative tool. The beautiful reds, yellows and browns of September's leaves are replaced by early twilight, leafless, lifeless trees, atmospheric mists and creepy shadows, all of which are frequently used as a springboard into supernatural fiction.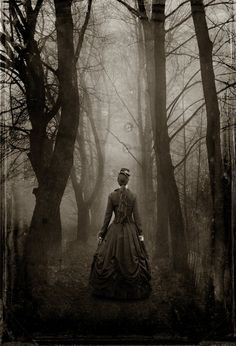 What's the attraction of a good ghost story? Why do we love to bury ourselves in spooky settings, plots and characters, as readers and authors? When we dive into the world of supernatural fiction, we leave our real-world references behind and travel to........whatever we want to find or create! Working with 'unreality' requires a different approach to characters and the world they inhabit. Even if some real-world imagery remains, we have to challenge our imagination to fill in the world-building details. Many authors, from M R James, Charles Dickens, and Emily Bronte to Stephen King, Susan Hill and Neil Gaiman, have shown us that the exploration of the supernatural provides a rich opportunity to challenge our creative skills.        
Speaking as a teacher with forty years' experience, October is a time of year which inspires students to look at creative writing in a particularly challenging way. The real world, that which we see around us every day, has its own way of generating literacy skills and creative writing, because it gives students the reference points which are familiar to them, but the change in scenery and the subsequent change in atmosphere that arrives with October can help to challenge students in a different way. Their imaginations can become fired up by these changes in atmosphere and mood, which inspire and require less realistic and more fantastical vocabulary and descriptions.       
As a way of encouraging students to develop their literacy and creative skills by exploring the supernatural genre, here are four English language resources based on my own supernatural fiction. More details can be found at this internal weblink: Scripts & Teaching Resources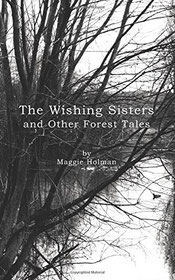 There are classroom resources for two of the five stories in this paranormal anthology:
1. 'The Wishing Sisters' bit.ly/2xXJ6tc and bit.ly/2JkE5zu
The first eponymous story is written in the style of a Victorian gothic story and is in diary form. The resource is aimed at secondary students and contains the complete story text, plus comprehension questions (with answers) and extension questions, which require some research, about the geographical and social setting of the story, the role of women in Victorian society and the concept of 'sisters'. 
2. 'A High Windy Place' bit.ly/2zLHWTo and bit.ly/2y5LZYC 
This ghost story is about an old lady who discovers a ghost child living in the cellar of her new home and helps to release him. Aimed at students aged 11+, it contains the full story text, plus comprehension questions (with answers), sequencing and missing words tasks, a creative writing task and an information sheet about the Kymin, a real place in Wales where the ghost in the story is set free.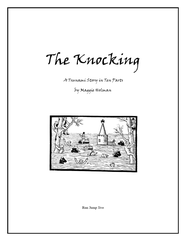 This ghost story novella is based on the Great Flood of 1607, a true event which occurred in the south west of England and on the Welsh coast, and in which more than two thousand people drowned. Modern scientists now think the Great Flood was actually a tsunami. 
'The Knocking' resource pack bit.ly/2ND5AoE and bit.ly/2EpOZW2
accompanies the novella. It contains comprehension questions (with answers) and opportunities to develop reading, creative writing, speaking and listening and historical research skills.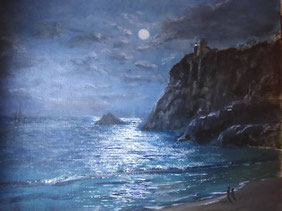 The ghost story 'Cliff Walk' is currently unpublished, but is available at my read-for-free page: Read for Free. 
This resource, found at bit.ly/3S9kGEv and bit.ly/3DPTB5a explores the elements of how to begin a ghost story, by analysing the start of 'Cliff Walk' with a view to how vocabulary, description and structure can create tension, atmosphere, setting, character and relationships. The questions in the resource are meant to engender discussion and opinion-based answers, to encourage students to practice these skills.  After discussing  these elements, students can then continue the story in their own words and compare it with the original.    
If you are interested in these supernatural resources, you can find them, and other resources, at my Teachers Pay Teachers store bit.ly/3fj1hg7. Happy 'spooky October'!