Introduction
The beginning of 2022 marked a year of stability after a number of moves during 2020 and 2021. We managed to move three times, including from one country to another and back again, while everyone else was feeling trapped by Covid, and it was a big relief to be able to sit down and say "Right. Now what have I got time for?"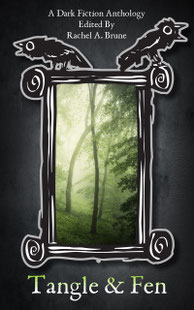 The year began with my excitement about the imminent arrival of Tangle & Fen, a new anthology from Crone Girls Press, which will include my ghost story Watch Out for the Master. This story is told from the point of view of the ghost of a young servant girl who lived over a hundred years ago, and is inspired by my grandmother's stories of her life in service at the start of the twentieth century. 
In 2022, Crone Girls Press put everything aside to create another anthology, A Woman Unbecoming. The sales of this charity anthology will help to support reproductive health care rights.
Tangle & Fen will be released in 2023.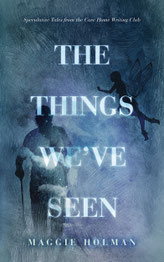 In April, the English Bookstore Maastricht organised their first Open Mic event. The audience was entertained by a mixture of performances, including poetry reading, a trombone recital and a singer songwriter accompanied by guitar. I read an extract from In My Garden,  the first story from my speculative stories-within-a story collection The Things We've Seen, in which elderly Covid-trapped Daisy meets a tiny man who lives in her garden - but be warned, he's not a gnome!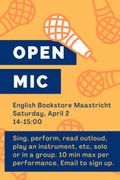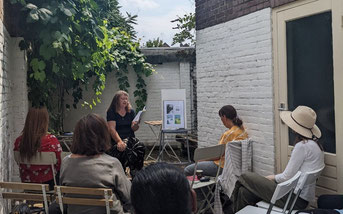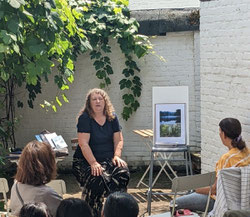 Above: discussing the Forest of Dean & reading various extracts from my forest-inspired fiction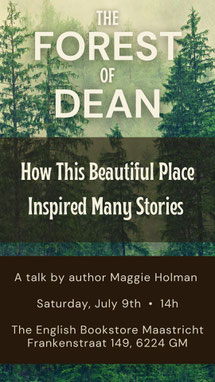 Summer arrived and it was time for another event at the English Bookstore Maastricht. This time the event was completely my own, and I gave a presentation about the Forest of Dean in Gloucestershire - where I lived for fifteen years - and how its history and landscape had inspired four of my books. I explained how the Great Flood of 1607 had inspired my ghost story novella The Knocking, how the legendary wild panther and the white stag inspired a children's series and how the atmosphere and landscape helped me to create the introspective stories in The Wishing Sisters. The audience were full of questions which allowed me to explain and discuss how important this beautiful forest remains for me, long after I've left it behind.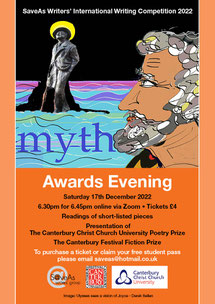 An Exciting End to the Year
I wrote the short story Water Baby  during 2022. It's based on a Korean myth about a girl who sacrifices herself to the sea, and is part of a new short story collection. When I found out that Canterbury-based Save As Writers were holding a myth-themed writing contest, I decided to send Water Baby.  Imagine my excitement when I reached the longlist, then the shortlist, and was invited to the online awards evening in December. The shortlisted authors and poets read extracts from their work and I really enjoyed the evening. Water Baby wasn't placed on this occasion, but it's available at the Save As Writers website, and this was a great experience with which to end the year.    
And finally...
my round-up wouldn't be complete without mentioning the Maastricht Writers Workshop. We are a group of local authors and poets who write in English. We began to meet every month at the start of 2022, to support each other with feedback of writing-in-progress and with promotion of our work. We also want to have a presence in the community. In 2022 we organised two events for Ukrainian children and we also had a stall at the IWC Christmas Fair, to sell the books of our members who are published. A group like MWW is invaluable to encourage writing and I'm really pleased to be part of it.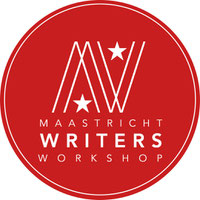 All in all, I always think I will achieve more than I actually have time for. I had so many plans for 2022 which can now roll over into 2023, but when I see the different things that did happen in 2022, I'm very pleased. Happy New Year!