American-born Christine made her home in the Netherlands with her author husband and fellow American, Val Karren. Together they created Fly-By-Night Press, a publisher of European travel books and also of Val's fiction. Christine is a member of the Maastricht Writers' Workshop and recently wrote her first piece of fiction for their Christmas story share. I'm really pleased to chat with Christine about how Fly-By-Night Press came about, and about its place in European small press publishing.
Do you have a background in publishing or book-selling?
Haha, yes!  My first real job that I took when I was 16 was actually with a publishing house called Sage Publications. In those days I was typing on a typewriter and filing in a filing cabinet, but now Sage is the largest textbook publisher in the field of social/behavioral sciences.  I didn't realize in those days that I'd eventually own my own publishing business, but here I am!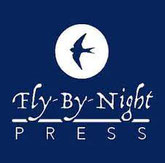 Where did the idea for Fly-By-Night Press come from?
It's a funny story, actually.  My husband Val, who is a writer, came up with the name.  When we set up the company together to market his books, he thought it would be fun to use his old nickname, 'the Fly-By-Night.'  He's a big traveller--always looking over the next horizon--so his mother's friends started calling him 'the Fly-By-Night.'  They always thought he should settle down, marry a nice girl and stay in one place; but that would be a real shame, since it would have prevented him from writing about his travel adventures and the cultures he has discovered.  Our company, Fly-By-Night Press, aims to help people travel Europe through our books, so of course we need good European stories.
When did you set up Fly-By-Night Press?
Val wrote his first book, The Deceit of Riches, in 2017, and then we had the task of publishing and promoting it.  We looked into the option of traditional publishing at that time, and discovered that with all the new changes in technology -- print on demand publishing, social media, and book blogging -- publishers were having to shift their methods to keep up with all the new competition.  We did our research, and decided to go with independent publishing, establishing Fly-By-Night Press in October 2017.  My training as a graphic designer came in very handy.
Where are you based?
These days when you're selling books, it doesn't matter too much where you are based because of all the online options for sales and distribution.  We live in the Netherlands where it's relatively easy to set up a small business, so of course we established one here.  However, our books are all in English, so we market them mainly in the US and the UK.  Occasionally we organize author events here locally, to reach English readers and the expat population in the Netherlands.
How many people are in the Fly-By-Night team?
For a while Val and I did it together, but last Fall, at our 5-year mark, we decided to move ownership of the publishing business over to me so Val could focus more on writing.  It's working out well.  He's producing more great books and I'm selling more of them!
Who is your target readership?
Good question.  Obviously we target those who are interested in literature focused on Europe, but we are finding readers in a wide range of demographics.  We have two series: one is made up of historical thrillers set in eastern Europe, which attracts the same readers who like writers such as Brad Thor, Tom Clancy, and Ben Macintyre; but then the Armchair Travel series attracts a more diverse group of old and young, itching to travel (especially after a global pandemic).  Our readers generally tend to be American, well-educated and well-travelled.
Do you offer books in various languages?
Not yet, but we have looked into it.  We have drafts of The Deceit of Riches in Dutch and Russian, but it would take a good deal of work by an experienced translator to have them ready to publish.  Germany is the largest reading language in the world after English, so perhaps German would be the best choice to begin with. We once found a pirate copy of The Deceit of Riches (in Russian) on a Russian website and had to laugh at their ingenuity!  Right now we're putting our whole focus into the English versions, but translation may be a good idea at a later time. 
Do you offer any author services?
Yes.  I am trained as a graphic designer as well as a marketer, so I sometimes design covers and promotional content for other authors.
Do you also write? If so, in what forms/genres?
Currently my favorite literary form is blogging, because I excel in expository or journalistic writing over creative writing.  I do have an idea for a novel I want to write, though, so I figure that if I'm disciplined about it, maybe I can improve my creative writing skills with an attempt at fiction.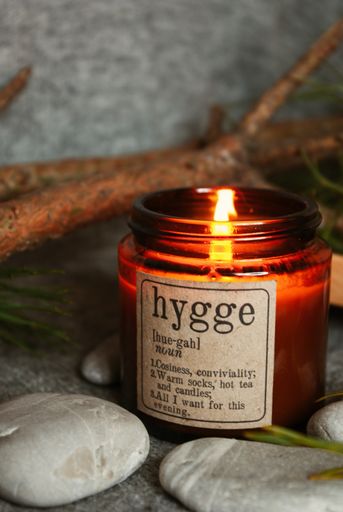 Does Fly-By-Night Press have a role in the local community?
We are somewhat limited by the fact that we live in a Dutch-speaking country, but we are finding ways to connect with those who want to read in English.  Just this past year we set up a writers' group with other local English-speaking authors, called the Maastricht Writers' Workshop, and we are having more success with connecting to the local community through them.  We've done events at fairs and with non-profit groups, and have plans for combined author events at a local bookstore.  There's still a lot of room for growth here.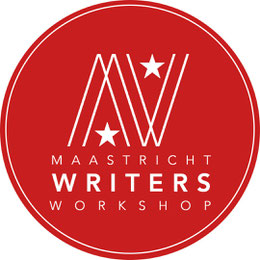 What is the long term vision for Fly-By-Night Press?
Ideally we would raise our book sales to the point that both Val and I could support ourselves entirely through Fly-By-Night Press.  We're not at that point yet, but we are growing!  We love using this business to connect with so many other creative people, and with readers from around the world.