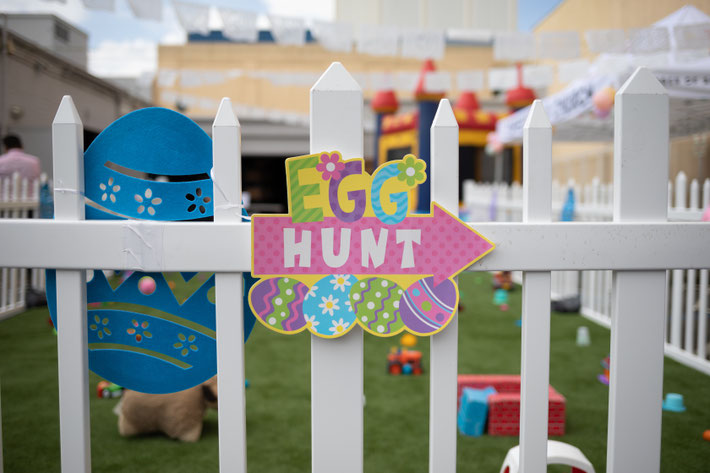 Photo by Frank Zhang on Unsplash
As parents and teachers, we all want children to learn and display appropriate social skills and responses. This is how they learn about the world and grow up into adults who apply behaviour which benefits both themselves and those around them, such as kindness, sharing, empathy and being helpful. In fiction, it's OK to do things differently! Who doesn't love characters such as Dennis the Menace, Minnie the Minx, Pippi Longstocking, Horrid Henry and, of course, the many and varied characters in the stories of Roald Dahl. Reading about the antics of naughty characters not only makes children laugh, but it also introduces them to decision-making about the things you should and shouldn't do, safe in the knowledge that the situations and actions aren't real.         
The Power of Drama as a Social Learning Tool
In this regard, drama creates a fictional extension of what children experience as readers. Instead of reading about the lives and actions of other people, they are able to step into their shoes to act out and explore those lives and actions in a more involved way. By thinking and behaving as someone else, they examine situations and issues from points of view other than their own. Drama is a powerful tool which gives children the opportunity to develop and practice their social skills inside a safe and secure framework, because it's not real.      
Comedy Drama: Laughter Supports Learning
Is there a fine line between naughty characters and resourceful characters? After all, we want children to learn to be confident and speak up for themselves; the modern world is a tough place. When children take on the roles of characters who are being enterprising, working as a team and being confident in decision-making, we feel happy as teachers that they are developing these skills. Add some comedy - often by taking things too far and having characters descend into something naughty rather than resourceful - and there's a great opportunity to have some fun. The discussion of what the fictional characters did, what the consequences were and what lessons have been learned, can all be discussed afterwards.   
Here are two comedy plays which give childen a chance to have some fun, while learning some valuable social skills. What's more - they're both about chocolate Easter eggs!  
Robot Rabbit & the Easter Egg Trick
Jimmy, Susie and Jack can't be bothered to take part in the Easter Egg hunt in the park. Instead, they build a robot rabbit and use it to try to persuade other children to hand over their Easter eggs. Jimmy puts on a funny 'robot voice' to pretend the rabbit can speak. It's all going well until the park attendant discovers their trick and makes the children give all the eggs back. 
          The play is suitable for 2nd, 3rd and 4th grade (UK Key Stage 2) and lasts approximately ten minutes. Although the cast is small, other children can be involved with helping to create the rabbit and other props. 
          This is a comedy play with a message about being honest. After watching/taking part in the performance, there can be a class discussion about honesty and about making the right cboices.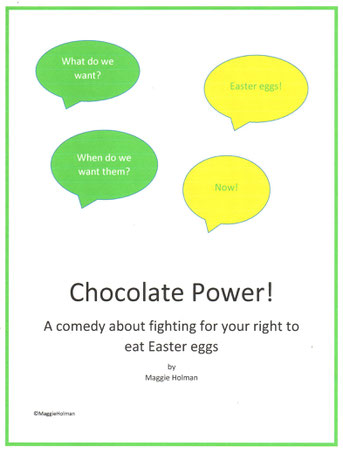 Chocolate Power! Fight for Your Right to Eat Easter Eggs
Miss Blake thinks too much chocolate is bad for children and she bans her class from the school Easter Egg hunt, but she has no idea how far the children will go to make her change her mind.  The class work together, using the art lesson, the math lesson and their spelling test to make their point, and Miss Blake finally gives in. 
          The play is suitable for 3rd, 4th and 5th grade (UK Key Stage 2) and lasts about twenty minutes. Afterwards, there can be discussion and debate about, for example, whether the children were being naughty or resourceful, or whether Miss Blake had a point about eating too much chocolate.    
Comedy drama can be a great fun way for children to learn how to work together as a team to produce a creative outcome. It can also be a valuable way to explore and discuss important social skills and choices. I hope these two comedy plays will do this, while having fun with an Easter egg theme!